Bank Owned Repairs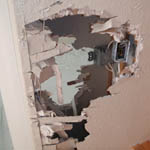 Real Estate Owned (R.E.O.) & Bank Owned properties are being acquired by banks with Work Without Permit Violations, Zoning Violations and other local code compliance issues. The most common being the Certificate of Use required by Miami-Dade Ordinance #08-133, which states that the titleholder of a foreclosed property must obtain a Certificate of Use inspection before the sale of the property.
To schedule an inspection call 305-554-5711 or contact us by completing our online form.
Often R.E.O. properties are left vandalized with damaged or missing kitchen cabinets, counter-tops, interior walls and abandoned pools. Our R.E.O. repair contractors have the means of fully rehabilitating the property to move-in conditions, making the property more appealing to buyers and easier to sell.
Our preservation and repair contractors are streamlined in all the procedures required when dealing with common foreclosure repairs from vandalism to code compliance violations. We have extensive experience interacting between the lenders/owners and the county, enabling our repair contractors to work out terms with the county and local code enforcement. Our R.E.O. preservation & repair contractors are licensed as Home Inspector, Mold Assessor & Mold Remediator including the removal of hazardous material.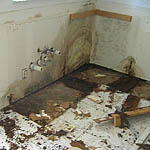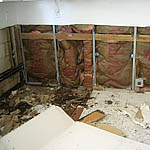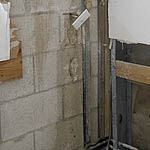 ---
Miami Dade Certificate of Use and Occupancy
Miami-Dade Ordinance No. #08-133 requires the holder of a certificate of title on a foreclosed property to obtain a Certificate of Use from the Zoning Department. To acquire the Certificate of Use, the property title holder needs to have the property inspected by a licensed Engineer and Architect, who will then submit a Disclosure of Findings Report to Miami-Dade County. See below for a more detailed descritpion on how to comply with Miami-Dade Ordinance #08-133 or contact us for help with the certificate of use and occupancy process on a foreclosed property.
Obtain certified as-built or new survey
Complete inspection as required with architect or engineer certification
Submit report to client for approval
Re-Inspection of property if needed
Submit report to Miami Dade County for review
Track review board progress
Record approved document at Miami Dade County courthouse
Obtain release from Building Dept.
Purchase certificate and deliver with certified report to client
Pay all required Miami-Dade County fees associated with recording and obtaining the Certificate of Use
We have a dedicated team of licensed Architects & Engineers as well as a Processing & Filing Department ready to handle the Miami-Dade County Ordinance # 08-133 Certificate of Use Inspections on foreclosed properties for their title holders in an efficient & timely manner.
Contact us or Call 305-554-5711 for help with the certificate of use and occupancy process on a foreclosed property.
---
R.E.O. Property Preservation & Full Rehabilitation


We can repair and secure bank owned properties to preserve the state of the property until it can be sold. Our property preservation services range from trash-outs, windows / shutters compliance & installation to structural demolition for Work Without Permit violations, making the structure of the property compliant with local Miami-Dade Building and Zoning Department once again.
---
Code Compliance / Violations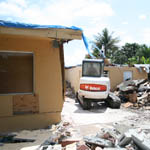 Banks are aquiring foreclosure propeties with substantial Code Violations including illegal structural additions and other violations, which makes selling the property to a buyer needing financing impossible. For this very purpose we have assembled a team of R.E.O. repair contractors to be dispatched throughout South Florida. Our repair contractors are familiar with procedures involving Code Compliance Violations and interacting with the county and local code enforcement to obtain work out terms. We have the knowledge and resources to help the bank/lender sell or auction off R.E.O. property.
---
R.E.O. Maintenance, Cleaning & Painting
For all of those R.E.O. properties that were left by previous residents in favorable conditions we offer simpler services like cleaning, painting, lawn care and other scheduled maintenance needs required to keep the property in presentable conditions.